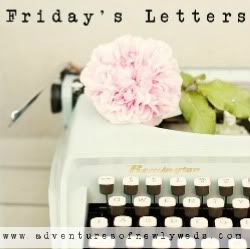 Dear Hair
- I'm so glad you've finally been trimmed. You definitely needed it!
Dear Emily
- I'm so glad I met you! You are so sweet & your blog is adorable :)
Dear Weather
- I'm glad you've decided to be sunny today but I would like for you to warm up just a little.
Dear Boyfriend
- I'm sorry your dirt bikes aren't working :( I wish I had magical powers to make them fix themselves!
Dear Easter Bunny
- please bring me a new Vera Bradley. I would greatly appreciate it ;)