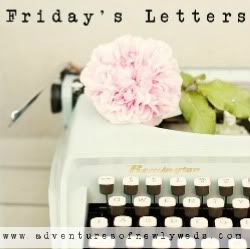 Dear Boyfriend -
I greatly enjoyed just relaxing with you all night last night even though slept most of the time :)
Dear Teacher -
Thank you so much for making your True & False test easier than your Multiple Choice ones. I finally managed to get an A on your test when I almost gave up hope that I ever would.
Dear Blogging Friends -
You guys
[or should I say girls]
are seriously awesome & are always so sweet :)
Dear Weather
- I wish you would become a little warmer. Last week you teased me by making it seem like it was summer but this past week I couldn't keep warm.
Dear Self
- You really need to step it up a little & start doing your workout routine again. You're being a lazy bum :p
Hope you have an awesome weekend :)